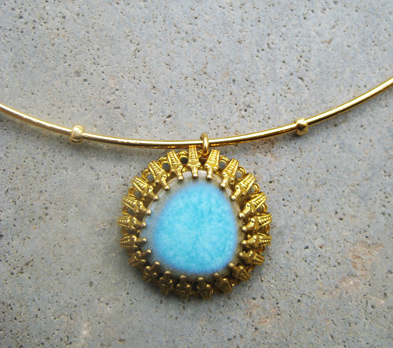 Ceramic Turquoise Pendant
SKU: TA501
price $65
Add to basket
Description:
This Beautiful collar ornamented with an original pendant is a mix of cultures, styles and eras. It's an Italian ceramic set into an antique gold plated brass piece.
In holistic medicine, the color turquoise purportedly has a calming effect on people.
The pendant is on a gold plated brass collar, the collar is adjustable in size.
The piece has a classic-romantic look, and has very dominant presence.
Signed by the artist