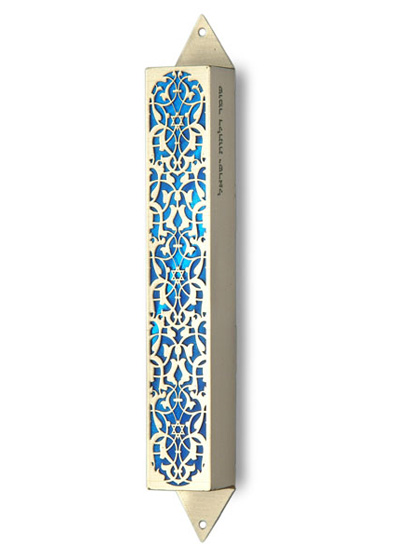 Floral Mezuzah
SKU: ME901XS
price $75
Add to basket
Description:
This classic mezuzah case and its delicate filigree metal work has an antique-romantic looks. The pattern is inspired by classic synagogue windows design.
The "Shomer Daltot Israel", which means the protector of our gates, is imprinted on the mezuzah.
A classic gift to your loved ones or for your home.
Signed by the artist
Features:
Materials:
Coated Nickel Silver
Dimensions:

5" X 0.70"
12.7 cm X 1.8 cm

Scroll:
fits max. 10 cm scroll
Accesories:
Mounting hardware
copy of a scroll