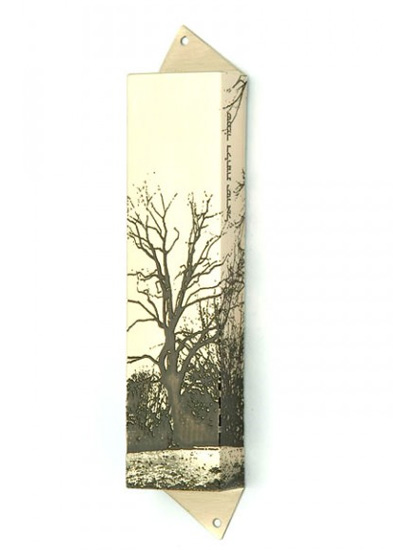 Giving Tree Mezuzah
SKU: ME602S
price $75
Add to basket
Description:
This designed Mezuzah combines the manipulation of digital media with traditional silversmith techniques.
The Giving Tree Mezuzah features a photograph taken in central park NY, etched with acid onto a column of silver-nickel.
The "Shomer Daltot Israel", which means the protector of our gates, is imprinted on the mezuzah.
Signed by the artist
Features:
Materials:
Coated Nickel Silver
Dimensions:

5" X 1"
12.7 cm X 2.5 cm

Scroll:
fits max. 10 cm scroll
Accesories:
Mounting hardware
copy of a scroll