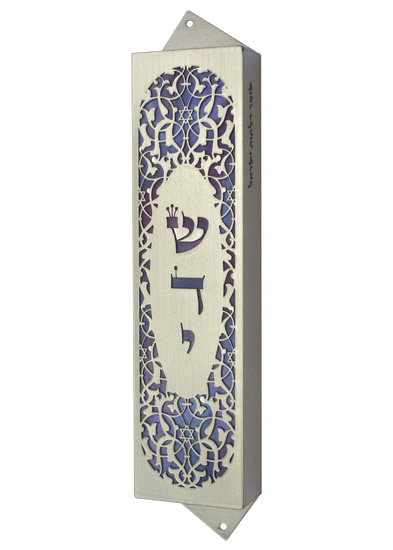 Shadai Mezuzah
SKU: ME305L
price $105
Add to basket
Description:
This polished mezuzah case and its delicate design is one of Shirley Lev's unique features.
A precise and modern technique along with antique traditional patterns makes this mezuzah a piece of art on your doorway. the letters read Shadai (Shin Dalet Yod) which is one of God's sacred name that is traditionally inscribed on mezuzahs.
Shadai, also represents the "Shomer Daltot Israel", meaning the protector of our gates.
Signed by the artist
Features:
Materials:
Coated Nickel Silver
Dimensions:

6" X 1-1/4"
15 cm X 3 cm

Scroll:
fits max. 12 cm scroll
Accesories:
Mounting hardware
copy of a scroll